Other Common Name(s):
Other plants called Cudweed:
Previously known as:
Gnaphalium obtusifolium
Gnaphalium obtusifolium var. praecox
Pseudognaphalium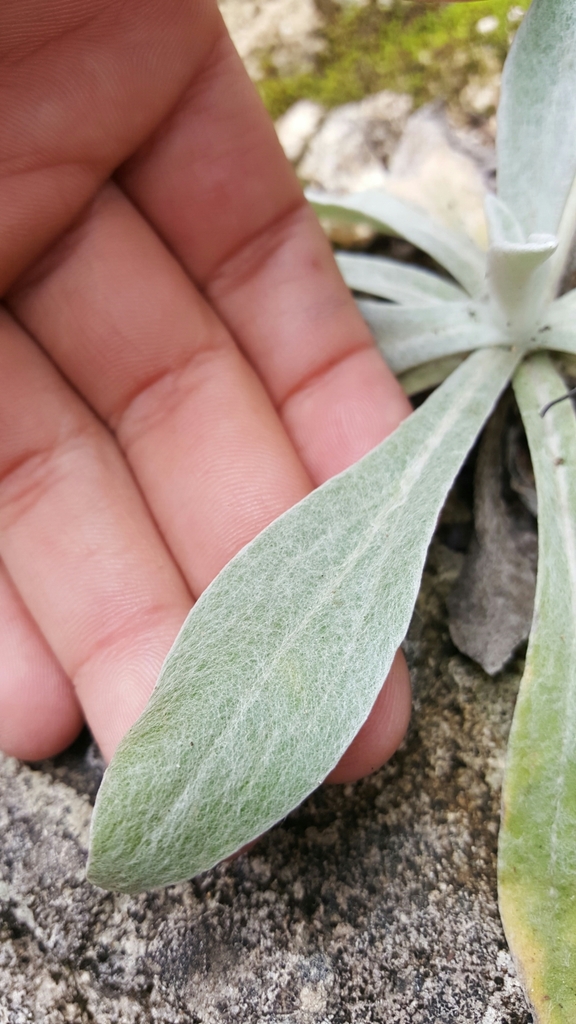 Cultivars / Varieties:

Tags:

#fragrant#full sun tolerant#fragrant leaves#tubular flowers#low maintenance#specialized bees#NC native#wild turkeys#deer browsing plant#naturalizes#wind dispersed seeds#self-seeding#disturbed areas#pollinator plant#wildflower garden#larval host plant#predatory insects#food source fall#flowers late summer#food source herbage#sandy soils tolerant#butterfly friendly#flowers early fall#partial shade tolerant#roadside#Audubon#american lady butterfly#weed#wildlife friendly#meadow
Attributes:

Genus:

Pseudognaphalium

Species:

obtusifolium

Family:

Asteracaeae

Uses (Ethnobotany):

Has been used in traditional medicine to treat colds, fevers and sore throats.

Life Cycle:

Annual

Biennial

Recommended Propagation Strategy:

Seed

Country Or Region Of Origin:

East Canada to U.S.A

Distribution:

Alberta east to Nova Scotia, south to Florida, west to Texas, and north to Nebraska and Minnesota.

Wildlife Value:

This plant supports American Lady (Vanessa virginiensis) larvae. The American Lady has flights throughout the whole year in the Deep South as well as South Texas, but have 3-4 broods in most areas which occur from May through November. Short-tongued bees, wasps, and flies. Wild turkey and deer browse the foliage.
Whole Plant Traits:

Plant Type:

Native Plant

Wildflower

Growth Rate:

Rapid

Maintenance:

Low

Texture:

Medium
Cultural Conditions:

Light:

Full sun (6 or more hours of direct sunlight a day)

Partial Shade (Direct sunlight only part of the day, 2-6 hours)

Soil Texture:

Sand

Soil Drainage:

Good Drainage

Moist

Occasionally Dry

Available Space To Plant:

12 inches-3 feet

NC Region:

Coastal

Mountains

Piedmont

USDA Plant Hardiness Zone:

3a, 3b, 4a, 4b, 5a, 5b, 6a, 6b, 7a, 7b, 8a, 8b, 9a, 9b, 10a, 10b
Fruit:

Fruit Color:

Brown/Copper

Display/Harvest Time:

Fall

Fruit Type:

Achene

Fruit Description:

Brown bullet shaped achene with tufts of white hairs displays from September to December and are distributed by wind.
Flowers:

Flower Color:

White

Flower Inflorescence:

Corymb

Panicle

Flower Value To Gardener:

Fragrant

Flower Bloom Time:

Fall

Summer

Flower Shape:

Tubular

Flower Petals:

Bracts

Flower Size:

< 1 inch

Flower Description:

Branching panicle of corymbs of yellow or brown buds that emerge to white tubular flower heads on 1-2 ft. stem. Flowers are 1/4". Blooms from late summer to early fall, August to November.
Leaves:

Leaf Color:

Gray/Silver

Green

Leaf Feel:

Velvety

Leaf Value To Gardener:

Fragrant

Leaf Type:

Simple

Leaf Arrangement:

Alternate

Rosulate

Leaf Shape:

Elliptical

Lanceolate

Linear

Oblanceolate

Leaf Margin:

Entire

Undulate

Hairs Present:

Yes

Leaf Length:

1-3 inches

Leaf Width:

< 1 inch

Leaf Description:

Rosette of leaves at the base alternate leaves ascend the stem 3" long and 1/3" wide smooth to slightly undulate margins with prominent central vein. Upper surface of leaf is green with a few hairs and the underside is covered in silvery wooly hairy. Leaves give off maple syrup smell when crushed.
Stem:

Stem Color:

Gray/Silver

Green

White

Stem Is Aromatic:

No

Stem Buds:

Hairy

Stem Surface:

Hairy (pubescent)

Stem Description:

Stems almost white with silvery soft hairs.
Landscape:

Landscape Location:

Meadow

Naturalized Area

Landscape Theme:

Butterfly Garden

Garden for the Blind

Pollinator Garden

Attracts:

Bees

Butterflies

Pollinators

Predatory Insects

Specialized Bees

Problems:

Weedy