The North Carolina Extension Gardener Plant Toolbox contains detailed descriptions and photographs of 4,703 plants that grow in and around North Carolina.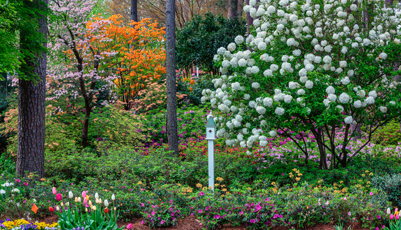 Here are some tips to get you started
Search by scientific or common name:
If the navigation menu is not visible, click

above to expand.
Use Find a Plant to select the perfect plant for a specific location.
Follow the Find a Plant link to use filters (in the left sidebar) to find suitable plants for your landscape. For example, you can find flowering trees for clay soil in the Piedmont, annuals that attract butterflies, or winter-flowering shrubs for a shady site.
Use the power of the Extension Gardener Plant Toolbox to select the right plant for your garden.
Looking for help?
Have a look at the Help page to get tips on using the Plant Toolbox, and be sure to check the Glossary for plant identification terms.
Find the Right Plant for the Right Place
The primary goal of The NC State Extension Gardener Plant Toolbox is to help people select plants that will bring them joy, provide a valuable function in their landscape, and thrive where planted, guided by the principle "right plant, right place." Users are encouraged to consider year-round functionality and potential disease and insect problems as part of their selection process.
The NC State Extension Gardener Plant Toolbox is based on evaluation of plant databases around the world, surveys of Extension agents, Extension Master Gardener volunteers, plant database users, and focus groups. Based on themes gathered from this data we have created an innovative tool for homeowners, gardeners, extension staff and volunteers, landscape professionals, growers, university staff, and students.
VIDEO INTRODUCTION TO THE TOOLBOX - Learn about all the features and how to quickly get the answers you need.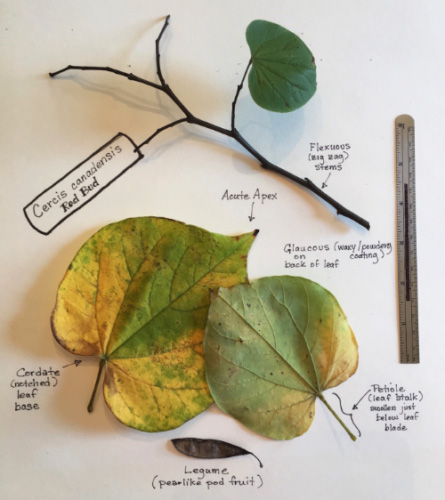 To learn more about Plant Identification take one of the 6-week, asynchronous, fully online, self-paced, non-credit courses we offer in partnership with world-renowned Longwood Gardens.

Disclaimer: The list of poisonous plants on this web site does
not necessarily include every poisonous plant that is known, or that might
be found in an urban landscape or home. North Carolina State University
does not advise eating any of the plants included in this web site. The
information concerning edibility is taken from the literature, and the
degree of reliability is unknown. We discourage the use of any of these
plants for self-medication. In cases of accidental exposure or ingestion,
contact the Poison Control Center 1-800-222-1222.
QR Code for the Plant Toolbox: