Rubus cuneifolius
Common Name(s):
Previously known as:
Rubus chapmanii
Rubus cuneifolius var. angustior
Rubus cuneifolius var. spiniceps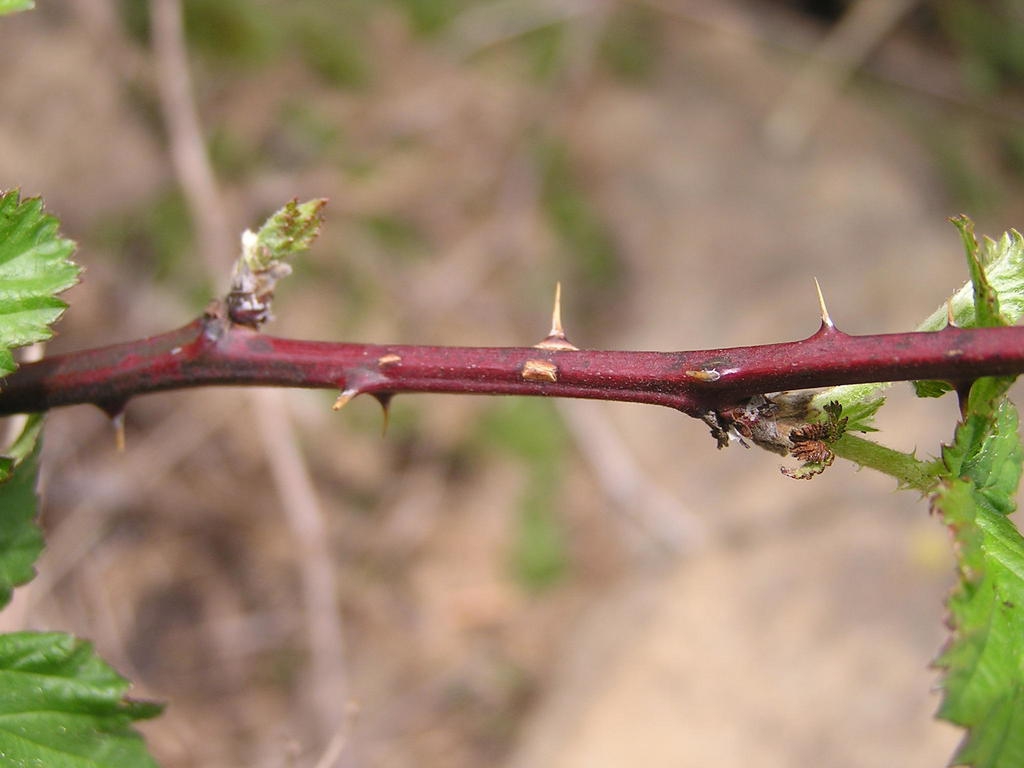 Cultivars / Varieties:

Tags:

#deciduous#heat tolerant#shrub#piedmont#cover plant#specialized bees#native garden#edible fruits#pollinator plant#food source summer#food source nectar#food source pollen#piedmont mountains UPL#wet soils tolerant#bird friendly#nectar plant late spring#mammals#food source soft mast fruit#butterfly friendly#nectar plant early summer#nectar plant midspring#nectar plant midsummer#nectar plant late summer#Coastal FACU#Audubon#coastal plant#food source winter#wildlife friendly
Attributes:

Genus:

Rubus

Species:

cuneifolius

Family:

Rosaceae

Life Cycle:

Perennial

Recommended Propagation Strategy:

Division

Seed

Stem Cutting

Country Or Region Of Origin:

New York and New Hampshire south to Florida and west to Louisian

Distribution:

AL, CT, DC, DE, FL, GA, LA, MA, MD, MS, NC, NH, NJ, NY , PA, SC, TN, VA

Wildlife Value:

The nectar and pollen of the Sand blackberry flowers attract many kinds of insects, butterflies, and especially long-tongued and short-tongued bees. It provides protective cover year-round for numerous small animals and birds. The fruits are relished by songbirds, small mammals, foxes, raccoons and black bears. During the winter, birds and small mammals eat the seeds left from rotten fruit. White-tailed deer and rabbits browse the leaves.

Play Value:

Attracts Pollinators

Edible fruit

Wildlife Cover/Habitat

Wildlife Food Source

Particularly Resistant To (Insects/Diseases/Other Problems):

Heat tolerant

Edibility:

The fruit can be eaten raw or cooked. Dry but sweet and with a good flavour. The fruit can be up to an inch long.
Whole Plant Traits:

Plant Type:

Edible

Native Plant

Shrub

Woody Plant Leaf Characteristics:

Deciduous

Semi-evergreen

Habit/Form:

Erect

Growth Rate:

Medium

Maintenance:

Low

Appendage:

Prickles
Cultural Conditions:

Light:

Full sun (6 or more hours of direct sunlight a day)

Partial Shade (Direct sunlight only part of the day, 2-6 hours)

Soil Texture:

Sand

Shallow Rocky

Soil pH:

Acid (<6.0)

Neutral (6.0-8.0)

Soil Drainage:

Good Drainage

Moist

Occasionally Dry

NC Region:

Coastal

Piedmont

USDA Plant Hardiness Zone:

5a, 5b, 6a, 6b, 7a, 7b, 8a, 8b, 9a, 9b
Fruit:

Fruit Color:

Black

Fruit Value To Gardener:

Edible

Display/Harvest Time:

Summer

Fruit Type:

Aggregate

Drupe

Fruit Length:

< 1 inch

Fruit Width:

< 1 inch

Fruit Description:

Fruit can be eaten raw or cooked. Dry but sweet and with a good flavor. Black fruit displays from June to July.
Flowers:

Flower Color:

White

Flower Value To Gardener:

Showy

Flower Bloom Time:

Spring

Summer

Flower Shape:

Cup

Flower Petals:

4-5 petals/rays

Flower Size:

1-3 inches

Flower Description:

In bloom from April to June. The white flowers have 5 petals, 5 sepals and numerous stamens. The plant produces apomictic flowers, these produce fruit and viable seed without fertilization, each seedling is a genetic copy of the parent.
Leaves:

Woody Plant Leaf Characteristics:

Deciduous

Semi-evergreen

Leaf Color:

Green

Leaf Feel:

Rough

Leaf Type:

Compound (Pinnately , Bipinnately, Palmately)

Leaf Arrangement:

Alternate

Leaf Shape:

Obovate

Leaf Margin:

Serrate

Hairs Present:

Yes

Leaf Length:

1-3 inches

Leaf Width:

1-3 inches

Leaf Description:

The compound leaves are densely white-hairy beneath. There are 3 leaflets that are broadest beyond the middle and have somewhat rounded tips. The leaves also tend to have a distinctive pleated look to them.
Stem:

Stem Color:

Brown/Copper

Green

Stem Is Aromatic:

No

Stem Cross Section:

Angular

Stem Form:

Straight

Stem Description:

Upright canes are green to brow with age and armed with many prickles
Landscape:

Landscape Location:

Naturalized Area

Woodland

Landscape Theme:

Butterfly Garden

Edible Garden

Native Garden

Pollinator Garden

Design Feature:

Border

Hedge

Security

Attracts:

Butterflies

Pollinators

Small Mammals

Songbirds

Resistance To Challenges:

Wet Soil

Problems:

Spines/Thorns