Quercus bicolor Quercus bicolor
Description

A long-lived native oak tree in the Fagaceae family. It is not tolerant of salt or air pollution but does tolerate wet sites. It casts a dense shade and is easy to transplant.

Wildlife Value: This tree is mildly resistant to damage by deer. Acorns are eaten by small mammals.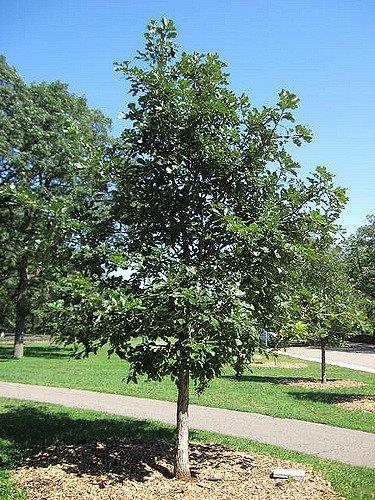 Attributes:

Genus:

Quercus

Species:

bicolor
Whole Plant Traits:

Plant Type:

Poisonous

Tree

Leaf Characteristics:

Deciduous
Flower:

Flower Color:

Brown/Copper
Leaves:

Leaf Characteristics:

Deciduous

Leaf Color:

Gold/Yellow

Green

Purple/Lavender

White

Hairs Present:

No
Stem:

Stem Is Aromatic:

No
Landscape:

Resistance To Challenges:

Deer

Wet Soil