Other Common Name(s):
Previously known as:
Cystopteris dickieana
Polypodium fragile L.
Phonetic Spelling

sis-TOP-ter-is FRAJ-ih-liss

Description

This fern is wide-spread across the United States, It is easy to cultivate; prefers limed soil; compact rhizome; spreading habit; partial to full shade; goes dormant in dry sites but recovers well once rained upon. Occasionally found in wetlands.

VIDEO Created by NC State Extension's Homegrown series featuring Mark Weathington, Director of JC Raulston Arboretum.

Profile Video:

See this plant in the following landscape:
Cultivars / Varieties:

Tags: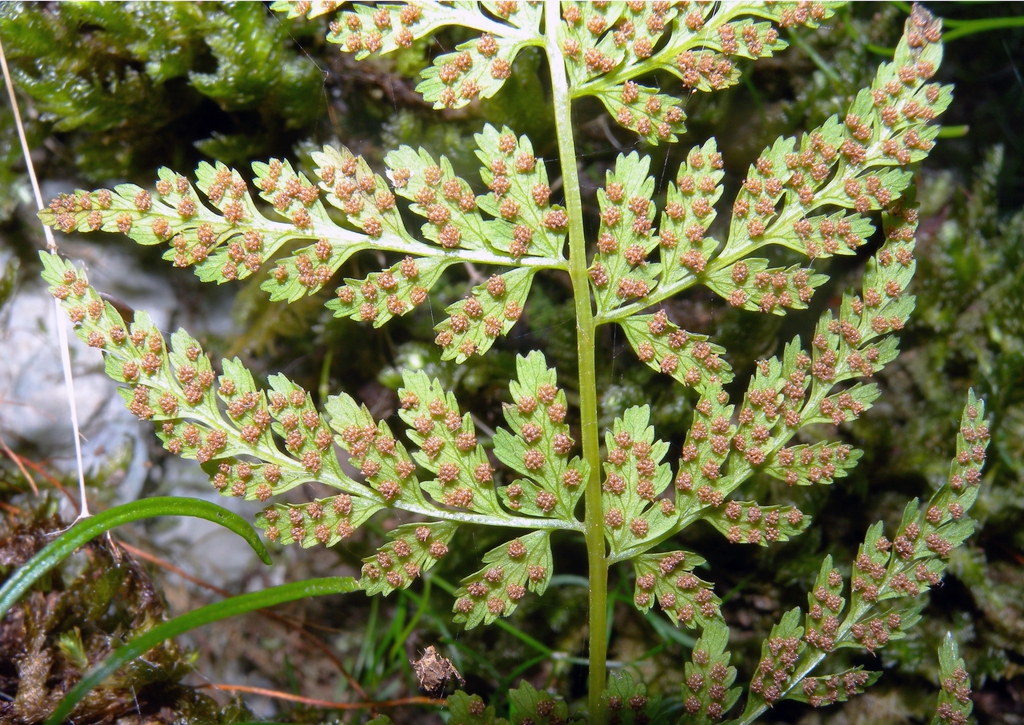 Cultivars / Varieties:

Tags:
Attributes:

Genus:

Cystopteris

Species:

fragilis

Family:

Aspleniaceae

Life Cycle:

Perennial

Country Or Region Of Origin:

Entire Northern Hemisphere and parts of Southern Hemisphere

Particularly Resistant To (Insects/Diseases/Other Problems):

Heavy shade, Deer

Dimensions:

Height: 0 ft. 10 in. - 1 ft. 0 in.

Width: 1 ft. 0 in. - 2 ft. 0 in.
Whole Plant Traits:

Plant Type:

Fern

Herbaceous Perennial

Native Plant

Woody Plant Leaf Characteristics:

Broadleaf Evergreen

Deciduous

Habit/Form:

Clumping
Cultural Conditions:

Light:

Dappled Sunlight (Shade through upper canopy all day)

Deep shade (Less than 2 hours to no direct sunlight)

Partial Shade (Direct sunlight only part of the day, 2-6 hours)

Soil Texture:

Shallow Rocky

Soil pH:

Alkaline (>8.0)

Neutral (6.0-8.0)

Soil Drainage:

Frequent Standing Water

Occasionally Wet

Available Space To Plant:

12 inches-3 feet
Fruit:

Fruit Description:

No fruits. This plants reproduces via spores.
Flowers:

Flower Description:

No flowers.
Leaves:

Woody Plant Leaf Characteristics:

Broadleaf Evergreen

Deciduous

Leaf Type:

Compound (Pinnately , Bipinnately, Palmately)

Fronds

Hairs Present:

No

Leaf Length:

> 6 inches

Leaf Description:

Leaves are long narrowly-pointed, twice pinnate, and have fleshy petioles with round sori on the underside
Stem:

Stem Is Aromatic:

No
Landscape:

Landscape Theme:

Native Garden

Shade Garden

Resistance To Challenges:

Deer

Heavy Shade

Wet Soil