Carya pallida
Common Name(s):
Description

Sand hickory is a lage deciduous tree in the Juglandaceae (walnut) family native to the southeastern U.S.A. As the common name suggests it commonly grows in sandy or rocky soils. This straight trunked tree can reach a height of 80 feet and has a dense crown.

See this plant in the following landscape:
Cultivars / Varieties:

Tags: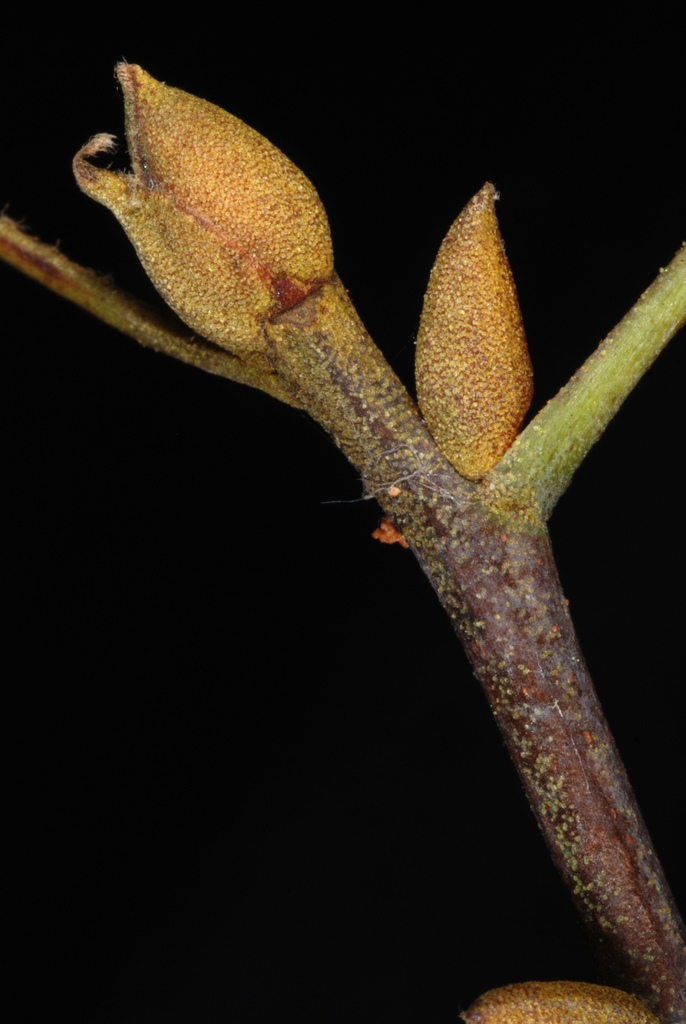 Cultivars / Varieties:

Tags:
Attributes:

Genus:

Carya

Species:

pallida

Family:

Juglandaceae

Life Cycle:

Woody

Country Or Region Of Origin:

Eastern U.S.A. to southern IL
Whole Plant Traits:

Plant Type:

Native Plant

Tree

Woody Plant Leaf Characteristics:

Deciduous
Cultural Conditions:

Available Space To Plant:

24-60 feet

more than 60 feet
Fruit:

Fruit Color:

Brown/Copper

Gold/Yellow

Display/Harvest Time:

Fall

Fruit Type:

Nut

Fruit Width:

1-3 inches

Fruit Description:

Pear-shaped to round nut 3/4"-1 1/2" wide, yellow when young dark brown when mature in early fall.
Flowers:

Flower Inflorescence:

Catkin

Flower Bloom Time:

Spring

Flower Description:

Moneceious male flowers catkins, female flowers in clusters at the tips of branches, appear in mid-spring.
Leaves:

Woody Plant Leaf Characteristics:

Deciduous

Leaf Color:

Green

Leaf Type:

Compound (Pinnately , Bipinnately, Palmately)

Leaf Arrangement:

Alternate

Leaf Shape:

Lanceolate

Ovate

Leaf Margin:

Serrate

Hairs Present:

Yes

Leaf Description:

Alternate, pinnately compound with 5-9 serrated, lance to ovate leaflets. Underside is pale, silvery and pubesent
Bark:

Bark Color:

Light Gray

Surface/Attachment:

Furrowed

Ridges

Scaly

Smooth

Bark Plate Shape:

Diamond

Bark Description:

Smooth gray bark when young, forming furrows and scaly ridges with a diamond shape at maturity
Stem:

Stem Color:

Brown/Copper

Red/Burgundy

Stem Is Aromatic:

No

Stem Lenticels:

Conspicuous

Stem Description:

Red brown to dark brown with light lenticles, stout branches but more slender than other hickories. Buds are oval shaped with silvery scales and hairs. Leaf scars are three lobed.