Tree Houseleek Aeonium
Other Common Name(s):
Description

Aeonium is the name given to a genus of plants that are native to the Canary Islands, Cape Verde Islands, Madeira and parts of northern Africa. This means that on the whole, they prefer a mild, dry climate. All of the species grow as colorful rosettes of thick, waxy leaves. Some are tall while Aeonium tabuliforme and Aeonium smithii remain compact. As for color, the leaves come in medium green, light green, variegated with white, cream, creamy yellow, bronze purple or dark purple.

Tall growing plants may or may not make simple branches (they branch off only once). Those that branch will not die after blooming so they are most commonly available. Unbranched species must be grown from seed although they can be propagated by taking off a leaf, letting it dry and planting it into very well drained soil. Tall growing forms can be propagated by cutting the stem into lengths then following the same procedure.

They have showy flowers rising out of the rosette. They may form a panicle or make a 'popsicle' at the top of the stem. They are usually white through to yellow in color. The fruits are small and papery. They will split open when ripe.

In North Carolina these succulents must be planted in pots to be brought inside in the winter or treated as annuals. Use them to make a poolside 'desert' landscape in a shallow container. Or plant them in traditional terracotta pots and group them near the front door. The dark varieties are spectacular against a pale background – a fence; blue, silver or grey-leaved plants; white flowers; a top dressing of sand. Try contrasting the rosette with the color of the pot you use – dark pot with a light colored plant; light pot with a dark leaved variety.

When the temperature drops below 40°F, bring the pots inside. Keep them in a temperature above 50°F. Restrict the water to just enough to stop the leaves from shriveling. Remember they love the sun so keep them in a well lit place. Slowly acclimate them to the sunlight before putting them out in the late spring. The leaves can get sunburned.

VIDEO Created by Laura Barth for "Houseplants, Succulents, and Cacti", a plant identification course offered in partnership with Longwood Gardens.

Profile Video:

See this plant in the following landscape:
Cultivars / Varieties:

'Atropurpureum'

'Zwartkop'
Long, purple leaves

'Atropurpureum', 'Zwartkop'

Tags: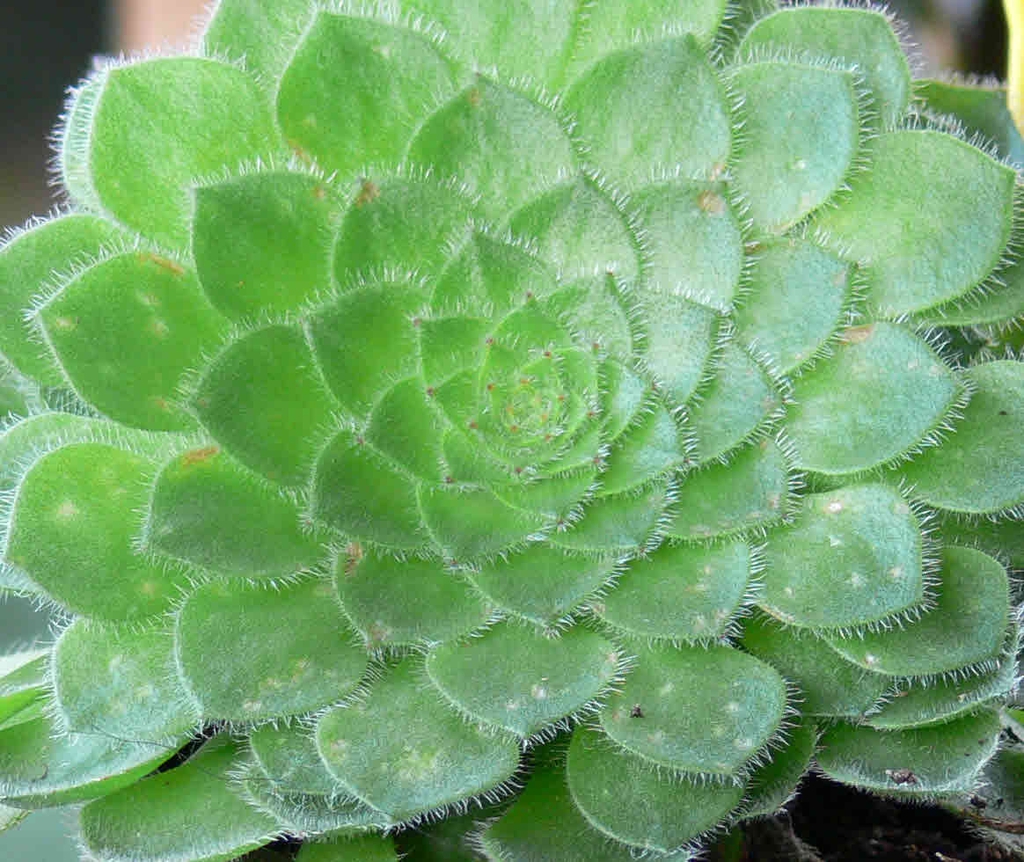 Cultivars / Varieties:

'Atropurpureum'

'Zwartkop'
Long, purple leaves

'Atropurpureum', 'Zwartkop'

Tags:
Attributes:

Genus:

Aeonium

Family:

Crassulaceae

Life Cycle:

Perennial

Recommended Propagation Strategy:

Division

Leaf Cutting

Seed

Stem Cutting

Country Or Region Of Origin:

Canary Islands, Cape Verde Islands, Madeira, Northern Africa

Distribution:

Algeria, Baleares, California, East Aegean Islands, France, Great Britain, Greece, Italy, Juan Fernandez Island, both islands of New Zealand, Portugal, Sardinia, Spain, Tunisia

Dimensions:

Height: 0 ft. 3 in. - 3 ft. 0 in.

Width: 0 ft. 6 in. - 1 ft. 0 in.
Whole Plant Traits:

Plant Type:

Herbaceous Perennial

Houseplant

Succulent

Habit/Form:

Cascading

Clumping

Creeping

Erect

Texture:

Medium
Cultural Conditions:

Light:

Full sun (6 or more hours of direct sunlight a day)

Partial Shade (Direct sunlight only part of the day, 2-6 hours)

Soil Texture:

Sand

Shallow Rocky

Soil Drainage:

Good Drainage

Very Dry

Available Space To Plant:

Less than 12 inches

NC Region:

Coastal

Piedmont

USDA Plant Hardiness Zone:

9a, 9b, 10a, 10b, 11a, 11b
Flowers:

Flower Color:

Gold/Yellow

Flower Inflorescence:

Panicle

Flower Description:

A pyramid-shaped panicle of bright yellow flowers. The inflorescence emerges from the center of the rosette, and the rosette will die back after flowering.
Leaves:

Leaf Color:

Gold/Yellow

Green

Pink

Purple/Lavender

Red/Burgundy

Variegated

White

Leaf Feel:

Fleshy

Waxy

Leaf Value To Gardener:

Showy

Leaf Type:

Simple

Leaf Arrangement:

Rosulate

Leaf Shape:

Spatulate

Leaf Margin:

Entire

Hairs Present:

Yes

Leaf Description:

Rosettes of leaves sit at the top of erect, woody stems. The leaves are usually spatulate and have a sharp, abrupt point at the tip. They vary in length across species. Some have fine hairs and/or red to pink coloring along the margins. Many different colors and patterns exist due to hybridization.
Stem:

Stem Is Aromatic:

No

Stem Description:

Long, thick central stems that may bend or arch.
Landscape:

Landscape Location:

Coastal

Container

Houseplants

Design Feature:

Accent

Specimen

Resistance To Challenges:

Heat

Humidity