Aeonium
Common Name(s):
Description

Aeonium is a genus of perennial succulents in the Crassulaceae family. Native to Africa, they prefer a dry, mild climate. They grow in colorful rosettes of fleshy, waxy leaves. They vary in height, color, and shape based on the species, hybrid, or cultivar.

While they can grow outdoors in zones 9-11, they are typically grown as houseplants in cooler regions. Outdoor plantings need sun to have the best leaf color but not intense sunlight like some parts of the southeast, and they appreciate some afternoon shade. As houseplants, they will need bright light and shallow containers. They can benefit from some humidity due to their natural habitat and, because of this, they lend themselves to use in coastal environments.

VIDEO Created by Elisabeth Meyer for "Houseplants, Succulents, and Cacti", a plant identification course offered in partnership with Longwood Gardens.

Profile Video:

See this plant in the following landscape:
Cultivars / Varieties:

'Atropurpureum'

'Zwartkop'
Long, purple leaves

'Atropurpureum', 'Zwartkop'

Tags: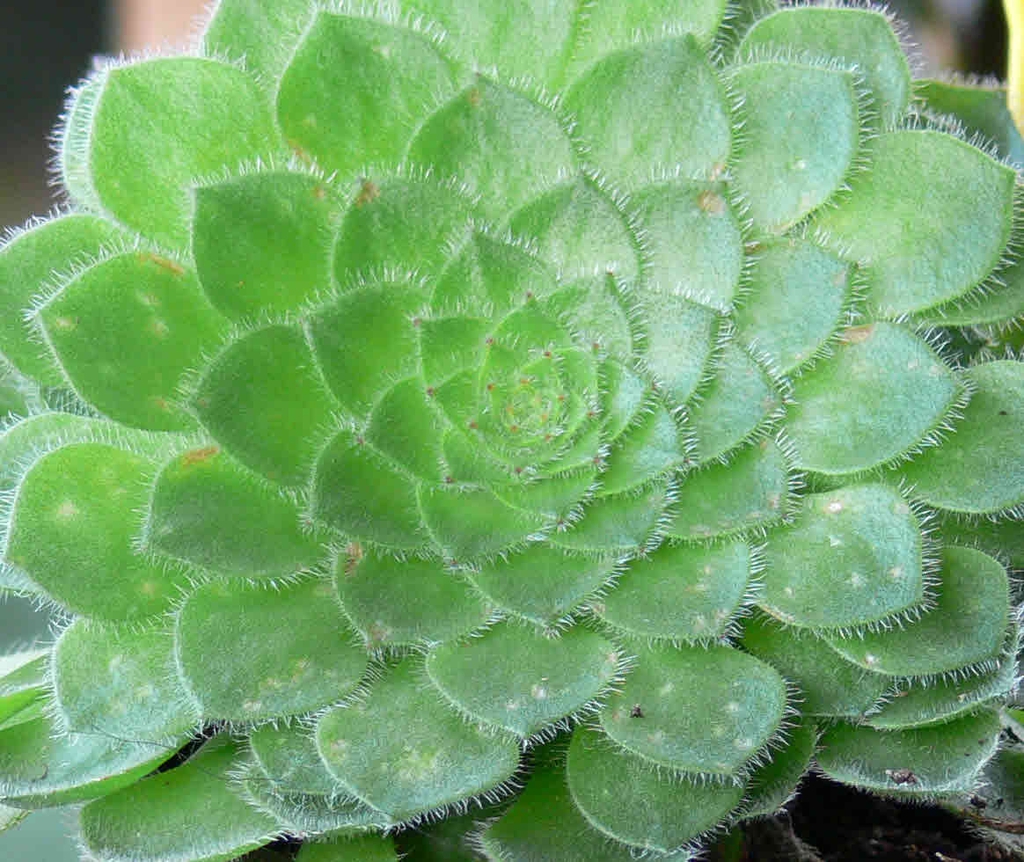 Cultivars / Varieties:

'Atropurpureum'

'Zwartkop'
Long, purple leaves

'Atropurpureum', 'Zwartkop'

Tags:
Attributes:

Genus:

Aeonium

Family:

Crassulaceae

Life Cycle:

Perennial

Recommended Propagation Strategy:

Division

Country Or Region Of Origin:

Africa
Whole Plant Traits:

Plant Type:

Houseplant

Succulent

Habit/Form:

Erect

Texture:

Coarse
Cultural Conditions:

Light:

Full sun (6 or more hours of direct sunlight a day)

Partial Shade (Direct sunlight only part of the day, 2-6 hours)

USDA Plant Hardiness Zone:

9b, 9a, 10b, 10a, 11b, 11a
Flowers:

Flower Color:

Gold/Yellow

Flower Inflorescence:

Panicle

Flower Description:

A pyramid-shaped panicle of bright yellow flowers. The inflorescence emerges from the center of the rosette, and the rosette will die back after flowering.
Leaves:

Leaf Color:

Gold/Yellow

Green

Pink

Purple/Lavender

Red/Burgundy

Variegated

White

Leaf Feel:

Fleshy

Waxy

Leaf Value To Gardener:

Showy

Leaf Type:

Simple

Leaf Arrangement:

Rosulate

Leaf Shape:

Spatulate

Leaf Margin:

Entire

Hairs Present:

Yes

Leaf Description:

Rosettes of leaves sit at the top of erect, woody stems. The leaves are usually spatulate and have a sharp, abrupt point at the tip. They vary in length across species. Some have fine hairs and/or red to pink coloring along the margins. Many different colors and patterns exist due to hybridization.
Stem:

Stem Is Aromatic:

No

Stem Description:

Long, thick central stems that may bend or arch.
Landscape:

Landscape Location:

Coastal

Container

Houseplants

Design Feature:

Accent

Specimen

Resistance To Challenges:

Heat

Humidity