Other Common Name(s):
Other plants called Japanese Painted Fern:
Phonetic Spelling

a-THEE-ree-um nip-PO-nih-kum

Description

Athyrium nipponicum has compact to short, creeping rhizomes.
Cultivars / Varieties:

Tags: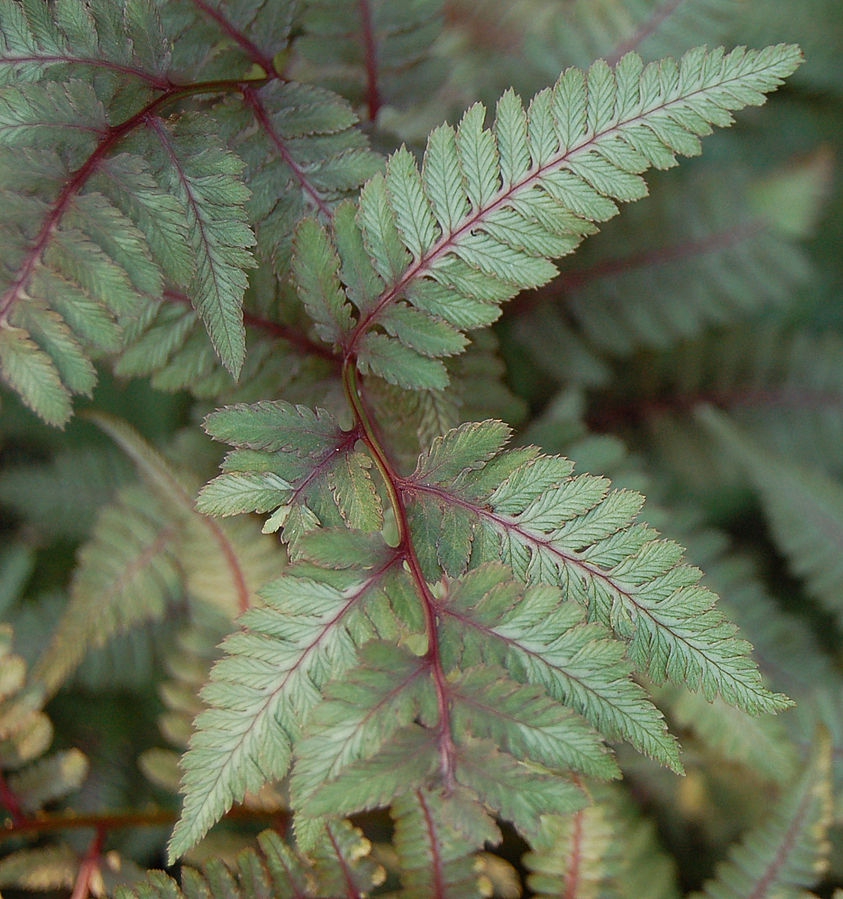 Cultivars / Varieties:

Tags:
Attributes:

Genus:

Athyrium

Species:

nipponicum

Family:

Athyriaceae

Country Or Region Of Origin:

Eastern Asia

Particularly Resistant To (Insects/Diseases/Other Problems):

This plant is seldom damaged by deer.
Whole Plant Traits:

Plant Type:

Fern

Leaf Characteristics:

Deciduous

Habit/Form:

Arching

Vase
Cultural Conditions:

Usda Plant Hardiness Zone:

4a, 4b, 5a, 5b, 6a, 6b, 7a, 7b, 8a, 8b, 9a, 9b
Leaves:

Leaf Characteristics:

Deciduous

Leaf Color:

Gold/Yellow

Gray/Silver

Green

Red/Burgundy

Leaf Type:

Compound (Pinnately , Bipinnately, Palmately)

Fronds

Hairs Present:

No

Leaf Description:

This plant has tricolored fronds of maroon, medium green and silvery gray which are arching with a vase-like form. The oval blade is bipinnate with toothed segments. The plant also has green with reddish rachis and pinna bases. The new fronds develop during the summer.
Stem:

Stem Color:

Red/Burgundy

Stem Is Aromatic:

No
Landscape:

Resistance To Challenges:

Deer